COMPANY PROFILE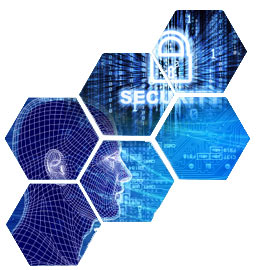 HIGH-TECH TECHNOLOGIES is a fast growing professionally managed firm with expertise in Cyber Forensic, Mobile Forensic, Computer Forensic, Cyber Law, Cyber Forensic Education, Mobile Forensic Education, High End Data Recovery, Data Recovery, Mac Forensic, Mac Data Recovery, Information Security, Network Forensic, Network Safety, Vulnerability Testing, Penetrating Testing, Cyber Mobile lab Setup, Cyber Forensic Analysis, Forensic Auditing, Legal Interception, Biometric Solutions & Storage Consultancy, to provide state of the art services. A highly qualified and experienced team of professionals enable HIGH-TECH TECHNOLOGIES to provide a complete range of Forensic & Security solutions to our clients.
In all business HIGH-TECH TECHNOLOGIES has always believed in nurturing long-term relationship. The guiding principles of honesty, integrity and hard work have build strong associations, which has resulted in the prosperity of every associate as well as in the exponential growth of the group itself.
The company is having a number of technocrats, forensic experts and back office employees so as to support smooth running of projects. HIGH-TECH TECHNOLOGIES business strength is in the technological, research oriented and professional team, which is backed by prudent financial planning and strategic leadership.
The collective and individual goals of High-Tech Technologies are to provide superior products and quality services at an affordable price. Ultimately the customer gets best value for his money. To meet the individual need and demand of customer's, we provide all our customers with tailor made, cost effective solutions and a 24 x 7 x365 round the clock help desk support across the length and breadth of India.
Our Tie-ups